Bushy Lido (Hampton Pool)
1922 to 1980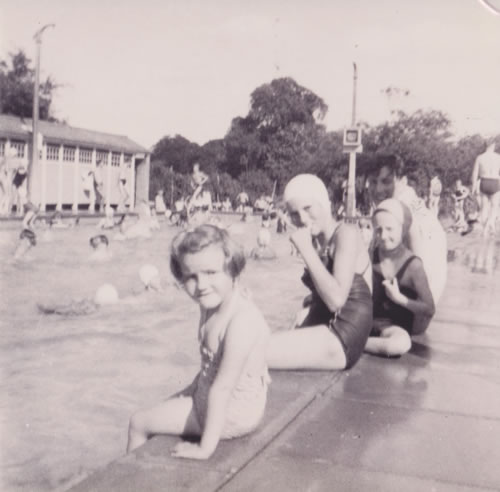 Hampton Pool 1959, courtesy of Brenda Whittaker
"Hampton pool (by Bushy) I used a lot when I was at secondary school in the late 1950's and early 60's when my Grandad worked there distributing the clothes baskets after he had retired and I got in free!

Hampton Pool 1959, courtesy of Brenda Whittaker
Hampton pool had it's changing cubicles along one side and the baskets were handed in and were collected when finished swimming. I don't remember there being much of a grassy area at that time, and it certainly wasn't heated." (Brenda Whittaker)
One resident remembers:
"Hampton Lido (Bushy), which opened in 1922, closed in 1981 when my children were very young but following a campaign by local people it was reopened under new management in 1985.
The campaign raised £60,000 – including grants from the Greater London Council and Hampton Fuel Allotments.
I remember the lido was a very popular place for children to meet their friends and have picnics by the pool. Hampton was the lido of choice as the Twickenham lido had closed."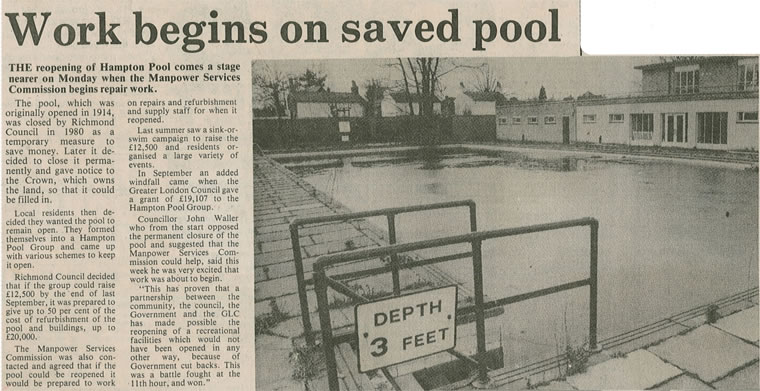 If you would like to participate in this memories project please email contact@lidosalive.com