LIDOS LOST AND FOUND
The art and architecture associated with our historic lidos is definitely worth investigation. The heyday of the lidos was in the 1930s (at the height of Art Deco) when 169 lidos were built across the country, but some were built before. One such lido, built in 1902 and now a Grade II listed building, is only an hour away from Twickenham and has recently been restored to its former glory as the Thames Lido.
The Thames Lido, in King's Meadow in Reading, was one of the country's many lost lidos and like the Twickenham lido fell into disrepair.
The style of the King's Meadow lido can be described as a "courtyard" with the pool surrounded by changing rooms and poolside places to eat, drink and relax. Many lidos were large outdoor pools, traditionally with a fountain or smaller play areas for young children; others were on or close to beaches. Some early lidos were areas on rivers where changing facilities had been built such as the one at Mereway in Twickenham and Richmond Bridge lido near the bridge on the Twickenham side.
There are many campaigns nationwide to save lidos and bring them back into use.
Some campaigns around the country have been successful, such as Thames Lido, Clifton Lido and Saltdean Lido.
Hampton Pool (Bushy lido) was one of the early success stories where a local authority outdoor pool was saved by a campaign by residents.
Photos of Thames Lido before renovation

Photos of Thames Lido after renovation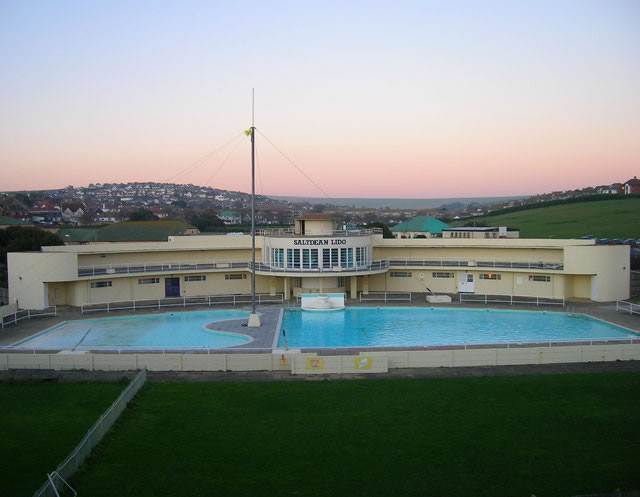 Saltdean Lido, an Art Deco lido in Brighton & Hove, is a Grade II listed building.
Photo © Simon Carey