Pools On The Park (Richmond Baths)
1966 to Current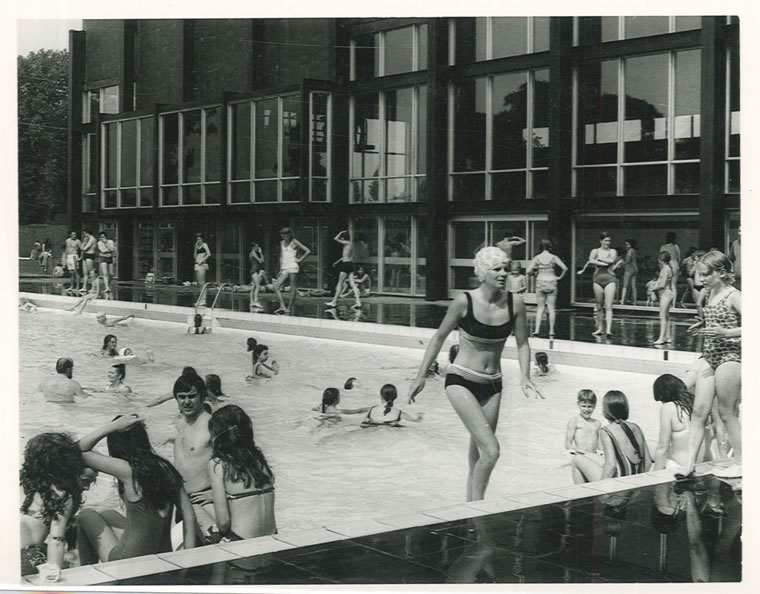 Pools on the Park 1971 (Click image to view full size)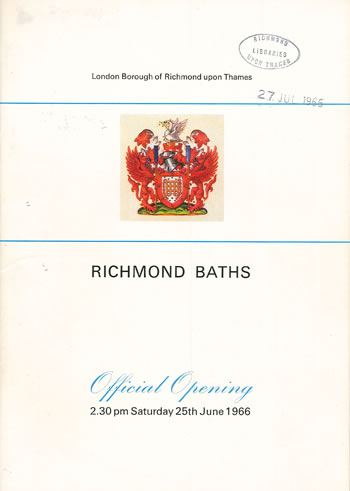 Richmond Baths in Parkshot was opened in 1882.
"Richmond Town Council has postponed a £35,000 scheme for an open-air swimming pool and sports pavilion in the Old Deer Park." Aberdeen Press and Journal 20 September 1938
In 1966 the baths were replaced by what became known as "Pools on the Park". This combination of indoor and outdoor pools, a Grade II listed building, was the work of Leslie Gooday.
At this time lidos were in operation in Twickenham, Hampton and Teddington; Richmond seems to have been late to join outdoor swimming, apparently missing the heyday of the lido movement.
If you would like to participate in this memories project please email contact@lidosalive.com