Mereway Bathing Place
1895 to 1930s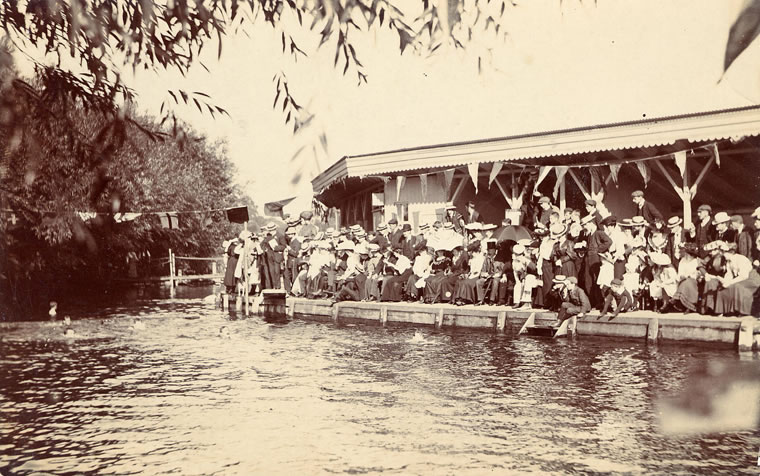 Mereway Bathing Place
Mereway Bathing Place, used as a lido between 1895 and the 1930s was at the top of Mereway Road on the River Crane. It was a bathing place from the 1890s and was used by Twickenham Swimming Club and the venue for school swimming galas.
"My Dad and his five brothers learnt to swim at the Mereway lido although Dad probably wouldn't have called it a lido. He mentioned someone with a long pole being around to help if anyone got into difficulties! Have you come across any photos of that pool? Dad did try and explain exactly where that pool was at Mereway but I found it hard to visualise even though we lived very close by. That would have been in the 1920's". (Brenda Whittaker)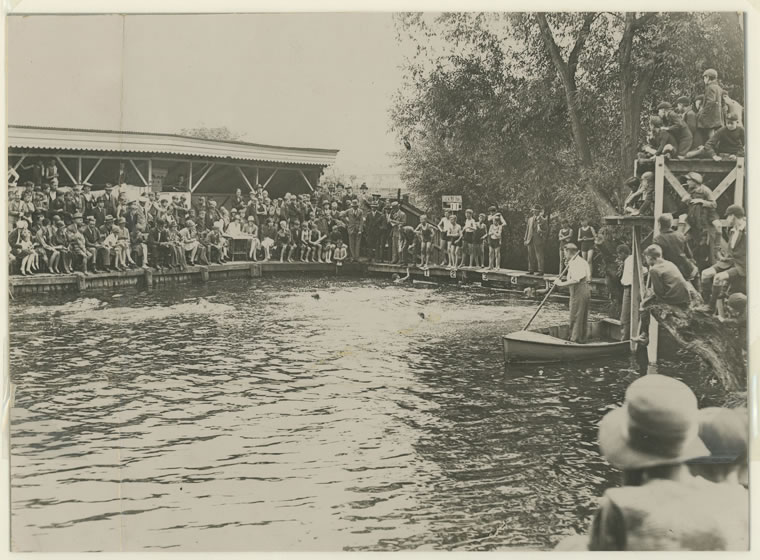 Boy's and Girl's swimming gala at Mereway Bathing Place
In order to encourage the teaching of swimming among women the Twickenham Urban District Council has thrown open the bathng place in the Mereway at Twickenham for the use of women and girls on Tuesday and Friday of each month. (From Longford Journal 1910)
Over 45,000 persons of both sexes have used the Mereway baths place in Twickenham during the six months it has been open (From Cambridge Independent 31 December 1915).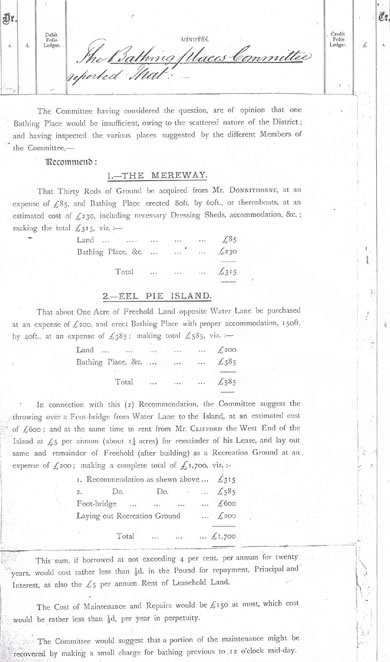 The minutes from 24th October 1889 (left) show that £315 was allocated to construct the Lido at Mereway. Click image to view full size.
If you would like to participate in this memories project please email contact@lidosalive.com