Palm Beach Lido (Tagg's Island)
1926 to ?
New Princes Restaurant, a prestigious cabaret venue in Piccadilly had taken a three-year lease on the old Karsino casino on Tagg's island in the Thames near Hampton Court, and after refurbishment, re-opened as The Palm Beach on 8 May 1926.
The intention was to convert this island into a miniature version of Palm Beach, Florida by placing thousands of tons of sand, palm trees, sunshades, beach chairs and a fleet of motor-boats, punts and canoes for river merrymakers.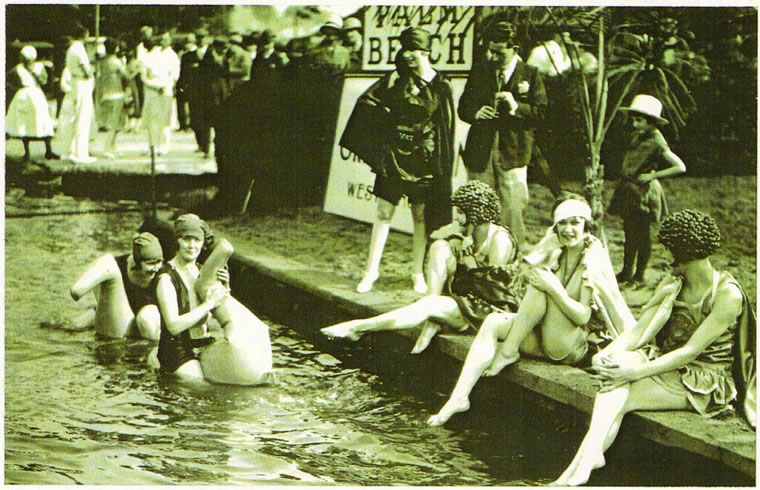 Palm Beach Lido, 1926
A short film from 1926 can be viewed at the following link:
www.britishpathe.com/video/beauties-on-the-beach/query/palm+beach
"I am not surprised that there is protest against the proposal to turn Tagg's Island at Hampton Court into a mini Palm Beach" (Nottingham Journal 28 April 1926)